City of West Des Moines Receives 2023 Inclusion Award
We are delighted to share the exciting news that the City of West Des Moines has been honored with the 2023 Inclusion Award by the Greater Des Moines Partnership. This prestigious accolade serves as a testament to our steadfast commitment to championing Diversity, Equity, and Inclusion within our community.
The 2023 Inclusion Award recognizes the City of West Des Moines for its unwavering dedication to fostering a welcoming and inclusive environment for all residents. This achievement reflects the collaborative efforts of our community members, organizations, and local leaders who have worked tirelessly to promote diversity and equity.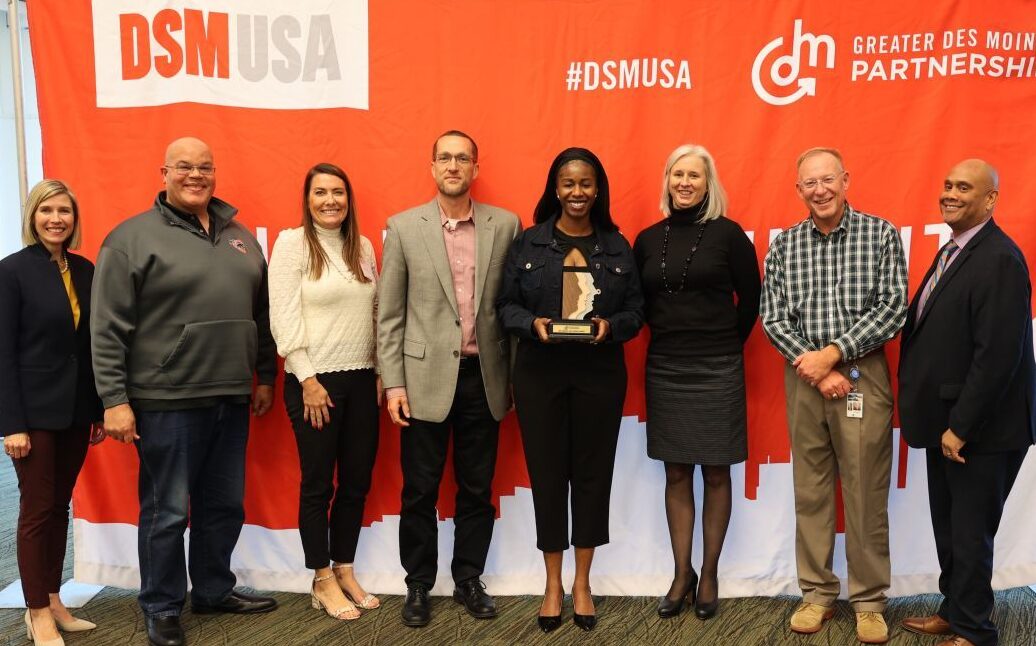 At the heart of this recognition is our city's ongoing initiatives to embrace and celebrate diversity in all its forms. From inclusive community events to outreach programs that support underrepresented groups, West Des Moines has demonstrated a strong commitment to creating a more equitable and welcoming environment for everyone.
This award would not have been possible without the collective contributions of individuals and groups who have advocated for diversity and inclusion in our city. We extend our sincere gratitude to all those who have played a part in this remarkable achievement. Your dedication and support have been instrumental in shaping West Des Moines into a more inclusive and vibrant community.
As we celebrate this milestone, we reaffirm our commitment to fostering an environment where diversity is celebrated, equity is upheld, and inclusion is embraced. The City of West Des Moines is honored to receive the 2023 Inclusion Award, and we look forward to continuing our efforts to create a community where everyone feels valued and empowered.
Thank you to everyone who has contributed to this incredible achievement. Together, we will continue to build a city that thrives on diversity, equity, and inclusion.
---