How a small city in Iowa became an epicenter for advancing AI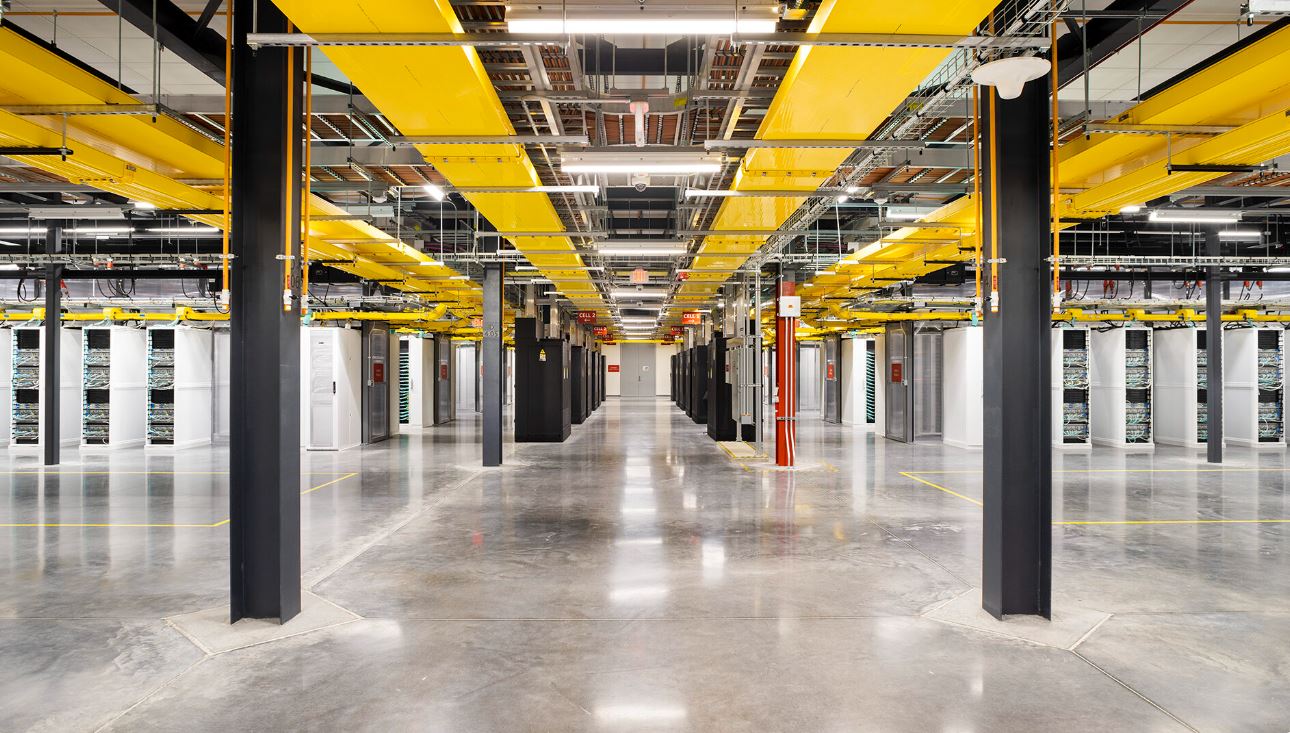 September 8, 2023
For the past few years, Microsoft has been powering the future of AI from a cluster of datacenters located amidst sprawling farmlands and rural roads in Iowa.
Iowa is home to an Azure supercomputer Microsoft built for artificial intelligence research company OpenAI to train breakthrough AI models capable of assisting with an increasing range of tasks, from analyzing documents to writing and debugging computer code and helping plan vacations. That work has made a small city in America's heartland an unlikely epicenter for the AI revolution that has captivated the world since ChatGPT, OpenAI's conversational AI system, was released in November 2022.
"These supercomputing systems are really the lifeblood of our research," said OpenAI's Katie Mayer, who manages the company's partnership with Microsoft. "To do the work that we're doing at this scale and to develop really novel AI capabilities, you need these systems. They've really accelerated the rate of progress that we are all benefiting from now."
Those systems, hosted in Azure, have been instrumental in developing OpenAI's GPT-4 model that is now embedded across a range of Microsoft technologies, including the new Bing search engine and a growing number of assistive AI-powered copilot applications that help people accomplish complex cognitive tasks, such as Microsoft 365 Copilot for productivity apps and Microsoft Security Copilot for cybersecurity.
The Iowa supercomputer is among the largest and most powerful in the world, according to Microsoft. The company plans to continue investing in datacenters in the U.S. to benefit its customers and further America's leadership in AI innovation, said Noelle Walsh, Microsoft's corporate vice president for Cloud Operations and Innovation.
"I think this is a wonderful strategic advantage for the U.S.," Walsh said. "This technology is going to change our lives and solve problems that we've never been able to solve.
"I'm delighted we can deliver this and match our power consumption with renewable energy while being water efficient. We strive to be good neighbors in the communities in which we operate and are proud to be part of West Des Moines, Iowa."
Microsoft opened its first datacenter in West Des Moines in 2012, attracted by the area's availability of land, skilled workforce, large fiber optic network and the state's reliable and renewable energy resources — Microsoft is matching 100% of the energy used by its Iowa datacenters with renewable energy. Two additional Microsoft datacenter campuses in West Des Moines followed, and Microsoft plans to open a fourth and fifth there by end of 2023.
---