The Grand Experience, 226-acre Entertainment District, heading for West Des Moines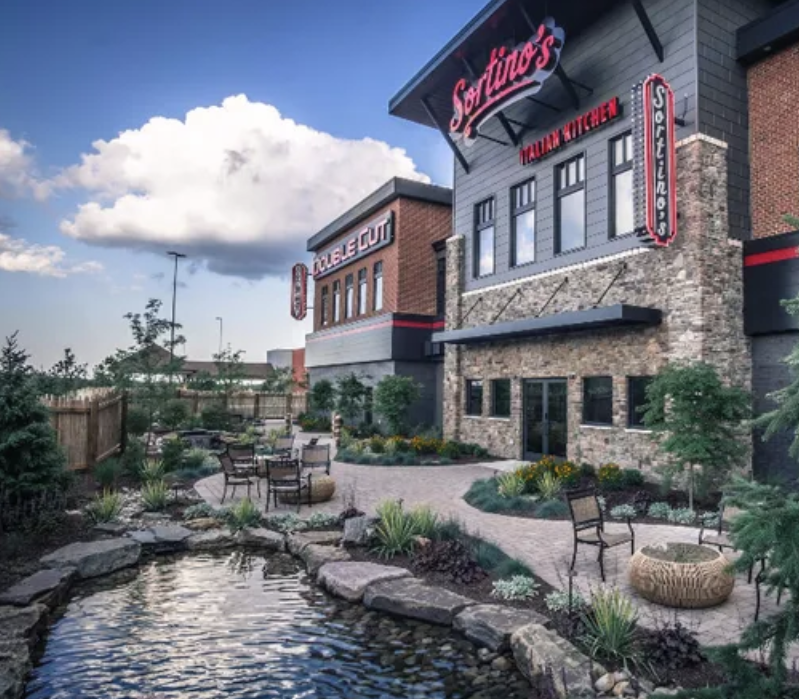 11-2-2022 – WDM Entertainment, LLC has announced plans to begin development of The Grand Experience, a 226-acre, $600 million master planned development located on Grand Avenue between 60th and 88th Streets in West Des Moines.
The centerpiece of The Grand Experience will be a 220,000 square foot facility which including a state-of-the-art, 100,000 square foot indoor waterpark, a 40,000 square foot family entertainment center, a 400-room hotel and a business conference center designed to accommodate a conference with up to 1,400 visitors. The area is also designed to accommodate up to 1,200 residential homes with a project mission of delivering a large portion of high-quality workforce housing.
"We have been developing this concept since 2016. After considerable due diligence in the Quad Cities, it became clear that this master-planned concept would be best located in the Des Moines MSA, and specifically, within West Des Moines. The concept has grown considerably since we defined the West Des Moines location," said Jim Bergman, Managing Member of WDM Entertainment, LLC and West Des Moines resident.
The Grand Experience is expected to employ an estimated 1,000 service industry employees, which is why Bergman is extremely focused on adding a variety of workforce and residential housing throughout the development. So much so, Bergman has partnered with several national nonprofits focused on workforce housing efforts.
"One of the most critical issues facing businesses today is the ability to attract employees, especially in the service industry. This inability is often directly tied to the limited supply of quality workforce housing located near their jobs. West Des Moines, like many cities, is experiencing these same constraints," explained Russ Trimble, Mayor of West Des Moines. "We are very happy to hear that this development may include a sizable quality housing component. We are also extremely excited about this unbelievable development that will complement our existing investment in the RecPlex and will enhance the quality of life for residents and families not only in West Des Moines, but throughout our region and our state."
The balance of the 226-acre development will include numerous out-lots focused on retail and office space, many of which are already in high demand according to Riley Hogan, Senior Vice President, and listing broker for CBRE.
"The location and proximity to the best-in-class shopping, dining, and hospitality will allow The Grand Experience to build off of the successes of this area as well as create and attract many of its own," said Hogan. "We are targeting commercial users such as fitness facilities, restaurants, breweries, and entertainment concepts that would create synergies with The Grand Experience, the RecPlex, and the rest of the Grand Ave corridor.
The bulk of the design is being led by Architectural Design Consultants, Inc. (ADCI), who has unequaled expertise on the design of waterpark resorts and conference centers. ADCI, headquartered in Wisconsin Dells, Wisconsin (Water Park Capital of the World), is widely known as the premier designer and architect of indoor waterparks. They have incorporated conference centers as part of several of the resorts they have designed. ADCI has been tasked with incorporating exterior elements from the nearby RecPlex, DMACC, and Des Moines University buildings into the design. Bill Ryan, CEO of ADCI stated "It is great to work with a client that has both the vision and willingness to do projects the right way; this will be an amazing resort." Bergman says the team has been expanded to include best in class development partners, several of which are large private family investment groups. One of these families, the Goldstein family from Bettendorf, has deep Iowa roots in the entertainment business. Jeff Goldstein stated that "after having contemplated a smaller version of this concept on our riverfront property in Bettendorf, we are excited to be involved with Jim and the other development partners in this larger West Des Moines project. Our ownership history with the Isle of Capri and other conference venues gives us a unique ability discern what does and doesn't work in the entertainment, hotel, and convention business. We know this will be a huge success and a great long-term addition to West Des Moines and the State of Iowa". S&L Hospitality, who has owned, developed, and managed resorts throughout the United States, is another development partner. S&L is an industry leader in the development and management of indoor waterpark resorts. Eric Lund, S&L founder, was a co-founder of Great Wolf Resorts which is the largest developer of indoor waterpark resorts in the world. Mr. Lund stated "West Des Moines is an amazing destination for this world class development. We look forward to bringing this state-of-the-art resort experience to the upper Midwest."
---