Central Iowa All Sports & Events Complex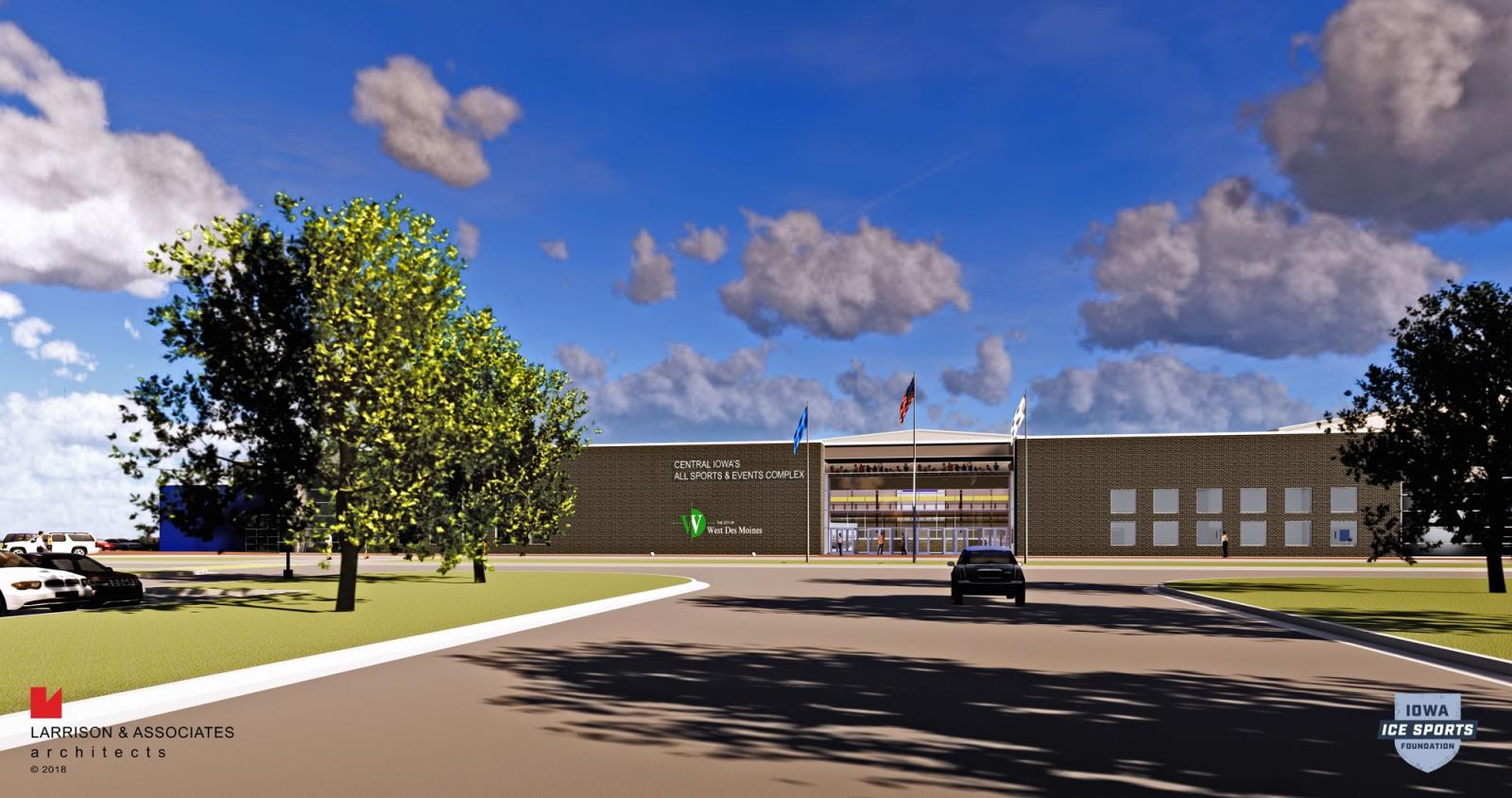 September 29, 2020
The City of West Des Moines is working with the private sector to bring a sports facility to the area that can be used for a wide variety of athletics and events!
The Central Iowa All Sports & Events Complex will provide a state-of-the-art regional recreational facility that will attract families from throughout the Midwest for tournaments. In addition, the complex will help our local economy by creating customers for our hotels, restaurants and stores.
Right now, plans call for the Central Iowa All Sports & Events Complex to include:
•  Two ice hockey rinks with seating for up to 2000 people (500 and 1500)
•  Three indoor soccer fields with synthetic turf (90,000 sq. ft.)
•  Three indoor basketball courts
•  Availability for 6 volleyball courts
•  Five outdoor soccer fields
•  Locker rooms and amenities
•  3,000 sq. ft. of meeting space
•  20,000 sq. ft. of exhibit space
•  3000 seat main arena with stage
•  Batting cages and many other amenities
Our residents should know that no increase in property taxes is required to build, operate or staff this facility.
Of the $10 million needed from private donations, $7 million has already been committed.
West Des Moines is utilizing Hotel Motel Tax funds as outlined in the State Code to maximize our public/private partnership to pay for building construction costs.
To learn additional details, read our business plan.
We also encourage you to visit this page frequently for updates on this exciting new facility!
---